---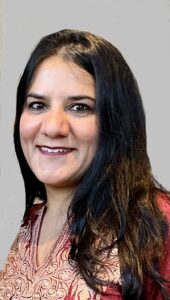 Minha Kauser is an Educator, Editor and Writer. Since 2011, when she started Winning Essays, LLC, Minha has taught students how to write winning essays that have won them admission to their dream schools, edited resumes for individuals that have landed them their dream jobs, proofread books for authors that have gone on to win international awards, and, provided small businesses and large organizations with website editing and report support.
Most of her work involves working with students applying for college. Through her teaching and essay editing services, Minha has helped students get admitted to their dream schools, including: American, Brown, Columbia, Cornell, Georgia Tech, GW, Harvard, Johns Hopkins, LSE, McGill, MIT, Olin, Oxford, Purdue, Reed College, Ritsumeikan, Stanford, Syracuse, UC-Berkeley, UC-San Diego, U-Illinois, U-Maryland, U-Michigan, UNC-Chapel Hill, UPENN, UVA, Virginia Tech, Wesleyan and many more notable undergraduate and graduate schools.
Minha earned her Bachelors degree in The Political Economy of Development with Honors from American University's School of International Service in Washington, D.C. She studied French and International Studies during a semester abroad with the School for International Training in Geneva, Switzerland. Minha has a Masters in Near Eastern Languages and Civilizations from Harvard University in Cambridge, MA and a second Masters in History and Political Science Education from Simmons University in Boston, MA. She speaks English, Urdu/Hindi and French fluently, some Spanish and is learning Korean.
For the last 20 years, Minha has taught in the Humanities and volunteered at the elementary, middle and high school levels at both public and private schools. She enjoys teaching students how to write with excellence, working directly with families to help their children learn, and editing resumes for job seekers. Minha is also honored to work with authors who count on her for more than just proofreading and value her detail-oriented, thoughtful edits. She has edited the following books for authors Ndaa Hassan, Omar Khawaja, Adeeba Jafri and Suad Sultan: Ramadan Around the World, The Most Powerful Night, Sitti's Olive Trees, the Ilyas and Duck series, Show Yourself and Quran Princesses. Making her clients happy and helping make their dreams come true is what motivates her.
Those who know Minha well describe her as honest, friendly, positive, calm, and always willing to help. For her, the most important ingredient in any writing, be it essay, book, or film, is that it is memorable. She will work hard to make sure it is. You can read testimonials from parents and students about their experience working with her here. To read her winning tips, please visit our fb page here. If you'd like to learn more, visit Minha's LinkedIn page here and/or set up an appointment to meet in person/via Zoom, please contact Minha at +1-202-413-2482.