---
Our Values
Our business values are important to us.  We have seven core values that we believe in, practice and base our editor-client relationship work upon.  It is important to us that these are reciprocal.  We ask our clients to adhere to the same values as us. Also, we make no guarantees about admission or acceptance anywhere.  Our work is simply to help students/clients write with excellence and present the best written work e.g. essay, resume or book, they possibly can. These are our core values:

Here we go…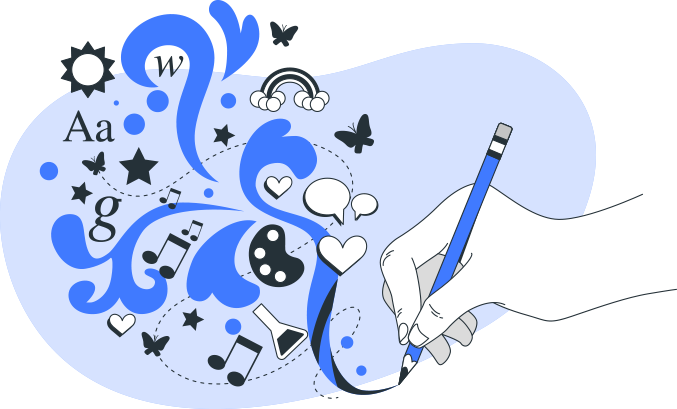 Honesty
We work by the hour and are paid by the hour. We are conscientious about time and the investment being made to further the client's success.  We record our time assiduously – clients will not be charged extra time for any work we do.  Our time includes the work we do editing and the time we invest to communicate with our client/s by phone, email, in person or via Zoom.  We welcome honest feedback from our clients at all times and shall check in with them regularly to ensure they are satisfied with how the work is progressing.
Respect
We believe that communicating with respect through speech and action is incumbent on editors and clients.  For a productive relationship to occur, mutual respect is critical.  At our first and second meeting, we get to know the client and their needs and teach them our approach to writing winning essays, resumes, books, etc.  This is done in person or via Zoom.  We charge for both these meetings at the same rate as our hourly editing work. We are professionals and do not engage in bargaining over our fees.  Our hourly fee is fixed and required before the first webinar/Zoom or in-person meeting.   Subsequent work consists of edits done via email and we go back and forth through various drafts until we both feel we have a winning result.  Editing work is done via email, hours completed are communicated to the client and billed at the end of each week.  If a payment is not made, we are not able to continue our work.  Also, if we feel the client is making unreasonable demands, adding pressure or not being respectful with us or our values, we reserve the right to stop working for that client.
Communication
We believe in the importance of regular communication between the editor and client so that each is aware of the work to do and the deadlines they are meeting together.  Our work includes all time spent addressing the client's needs e.g. meeting, teaching, advising, editing, and corresponding with a client by email/phone/Zoom.  We honor the client and their needs/desires.  It is therefore, important that the client communicates their needs and lets us know if their needs change.
Authenticity and Independence
As editors, we do not write essays, resumes, cover letters, reports, websites, books, etc.  You are the authors and the ideas and writing is yours.  We provide samples to read and offer guidance, advice and tips on how to make improvements.  Our job is to take your questions, needs and ideas and help you present your best self.  We are here to help make your writing stand out from the crowd and leave a lasting impression on others.  Admission to universities involves a number of factors and we make no guarantees of acceptance anywhere.
Hard working
We are hard working and believe this ethic has to be incumbent on both parties for us to help you succeed.  As Editors, we will not be writing or creating content for you – we will edit what you give us and work on it diligently so that with each draft, it gets better and better until you are satisfied.
Flexibility
We will work with the client on their needs and be flexible and adapt as their needs change.  You can start when you want and end when you want.  We can edit as many essays/documents and go through as many drafts as you like and stop when it suits you or when all the work you intended to complete is done. If you have a budget for this work, we shall respect that – please make sure you communicate that to us in advance. We shall also work together on creating dates for deadlines for editing drafts and revisions of those drafts.  While we aim to complete all work as outlined, especially with regard to high school students applying to colleges, we believe it is important to be flexible.  If a student has a report, project or test during the week, we believe it is important they prioritize that and work on their essay on the weekend or when they have time to do so.  They need time to think, reflect and create and cannot create quality work when pressured or overwhelmed.  We therefore, adhere to reasonable, human deadlines that are flexible while still ensuring all work will be completed ahead of the deadline to submit the application to the colleges/universities of their choice.
Quality over Quantity
As our mission states, we strive for the best and work hard to provide you with quality editing and a winning result.  Since we are a small business, we only take a small amount of projects per year so that we can maintain high quality standards. What you get with us is thorough attention to detail, seriousness and commitment.  We want you to succeed and believe that our success lies in your success.  Not only do we want to make your writing memorable, we want your experience working with us to be memorable.